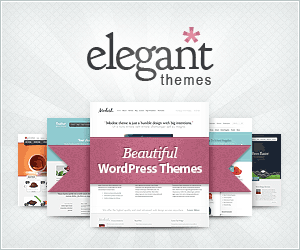 Please Note: If the video doesn't work, simply refresh your page and it will. Thanks
DIVI™
CLICK on BANNER ABOVE for Complete Information or to Order
BEST WordPress Website Builder used by Stanford Trade Center to build this website


CLICK HERE for Complete Information or to Order
DIVI WordPress Themes That Empower 500,591 Customers
The ONLY website Software Endorsed and Offered by Stanford Trade Center (STC)
Get The Ultimate WordPress Toolkit For Web Design Professionals And Business Owners

DIVI is the 21st Century website building system without equal. It is affordable and makes website building a simple task once you learn the basics. This website was built with DIVI.For complete information on this World-Class Software CLICK HERE.
Forget the FREE website systems like WIX, Hibu, and others. NOTHING IS FREE. You create the site, do all the work, and they place THEIR ads on your site. This makes THEM $$ and makes your site look busy and cheap.
DIVI is a Mega Website building software (There are only 3). DIVI is a website building platform offering 2 NEW web templates per week, all FREE to DIVI Members. DIVI allows you to build your own Templates from scratch or use (and Modify) one of the hundreds of World Class Design Templates.
We feel their documentation is the most reader-friendly and geared to especially help casual users while offering extensive website building power. It is organized neatly, and each entry features a hands-on tutorial video.
DIVI offers complete Technical Support. STC offers additional Small Business Consulting to DIVI Members (subscribers through STC) to provide you with a COMPLETE Home Business experience.
Why you should build a WordPress Website.
DIVI is a Mega WordPress (WP) Theme. Here are some WP Stats:
* WP (WP) is FREE. You just need a $10 to $12 mo. Hosting account. Here are some WP Stats:
* It Is Powering 26% of the Web
* Users Make 41.7 Million New Posts and 60.5 Million New Comments Each Month
* More Than 1.1 Million New Registered WordPress Domains Every 6 Months
* It Is Searched For 2,740,000 Times Every Month
* WordPress Is Available in 62 Languages
* It is More Visited Than Twitter
* Users of WordPress make 6 New Posts Every Second
* English Is Used to Write 71% of All WordPress Content
* The Average WordPress Developer Earns $49,185
* There Are Currently 44,622 WP Plugins and growing FAST!
* WordPress 4.5 Has Been Downloaded More Than 20,000,000 Times
* It is Behind 30.3% of the Top 1000 Websites
* WordPress is SEO friendly